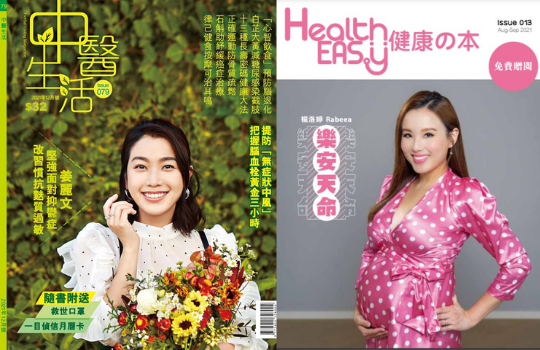 Our Unique Advertising Platform
"Chinese Medicine Living (中醫生活)" has been published for over six years and it is sold at bookstalls and convenience stores, such as Circle K, 7-11, Vingo, etc. To generate income by producing a single theme on Chinese medicine health cultivation, this magazine is the one and only in the market.
Advertising Sponsor for Great Doctor Web Search: https://www.greatdoctor.com.hk/
Healthcare Integrated Marketing Solution and Brand Planning
The medical and health industry deals with all kinds of difficulties and limitations in promotion and its market is different from the mass market, therefore positional, precise strategies are required in marketing. We have unique healthcare channels, networks and our very own healthcare advertising platforms to promote medical, health as well as health products to target market segments using professional and to-the-point strategies.
Collaboration with healthcare experts can showcase the professionalism and the leading position of the brand
Invite healthcare experts for shooting short videos of health information

Exclusive Advertising Agent: "Chinese Medicine Living (中醫生活)" and "Health Easy (健康之本)" Magazine

Advertising Sponsor for Great Doctor Web Search: https://www.greatdoctor.com.hk/

Pamphlet/Product Production and Distribution to Healthcare Organizations/Patient's Associations
Our Services:
Short Video Production

Invite Healthcare Experts to Collaborate

Online Shop Product Launch and Logistics Services

Advertising Production

Pamphlet Production and Composition by Experts

Healthcare Network Promotion